How to Create an Azova Account
Azova is our online, HIPAA compliant messaging system. You can easily schedule appointments or chat with a nurse through your account.
Creating an Azova account is simple and easy, plus it allows you to save conversations. You can also download the app, sign in and receive notifications on your mobile device. Continue reading to learn how to sign up for an account:
Step 1 - Visit Azova Login page and select "Sign up as a patient"
You can find the Azova login page by clicking on "Patient Portal" and selecting "Create an Account" under Azova Patient Login section or by directly through this link HERE.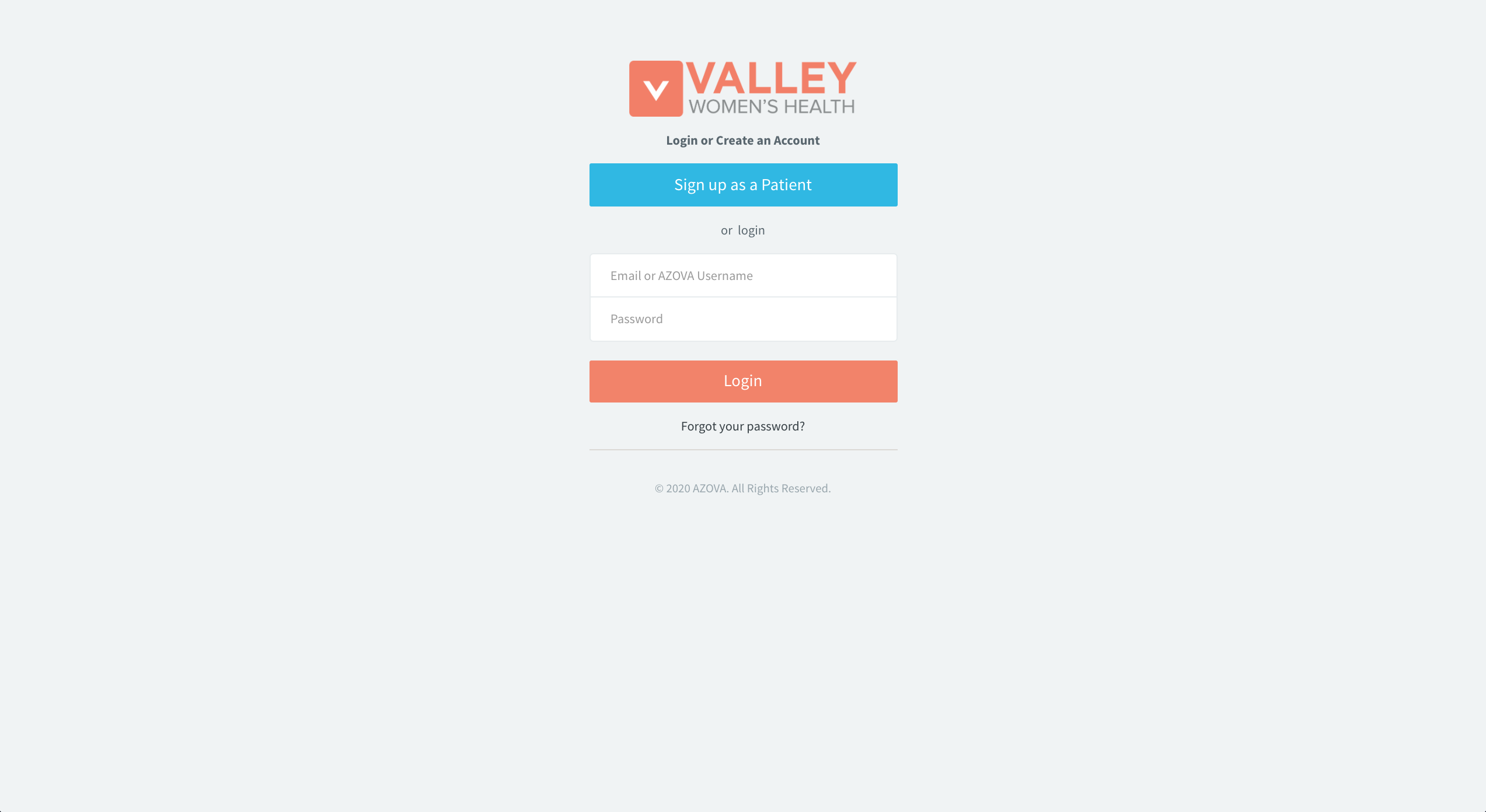 Step 2 - Enter Your Information
Once you've selected "Sign up as a patient", you will be asked to fill in your information including your first name, last name, create a username, email and mobile number.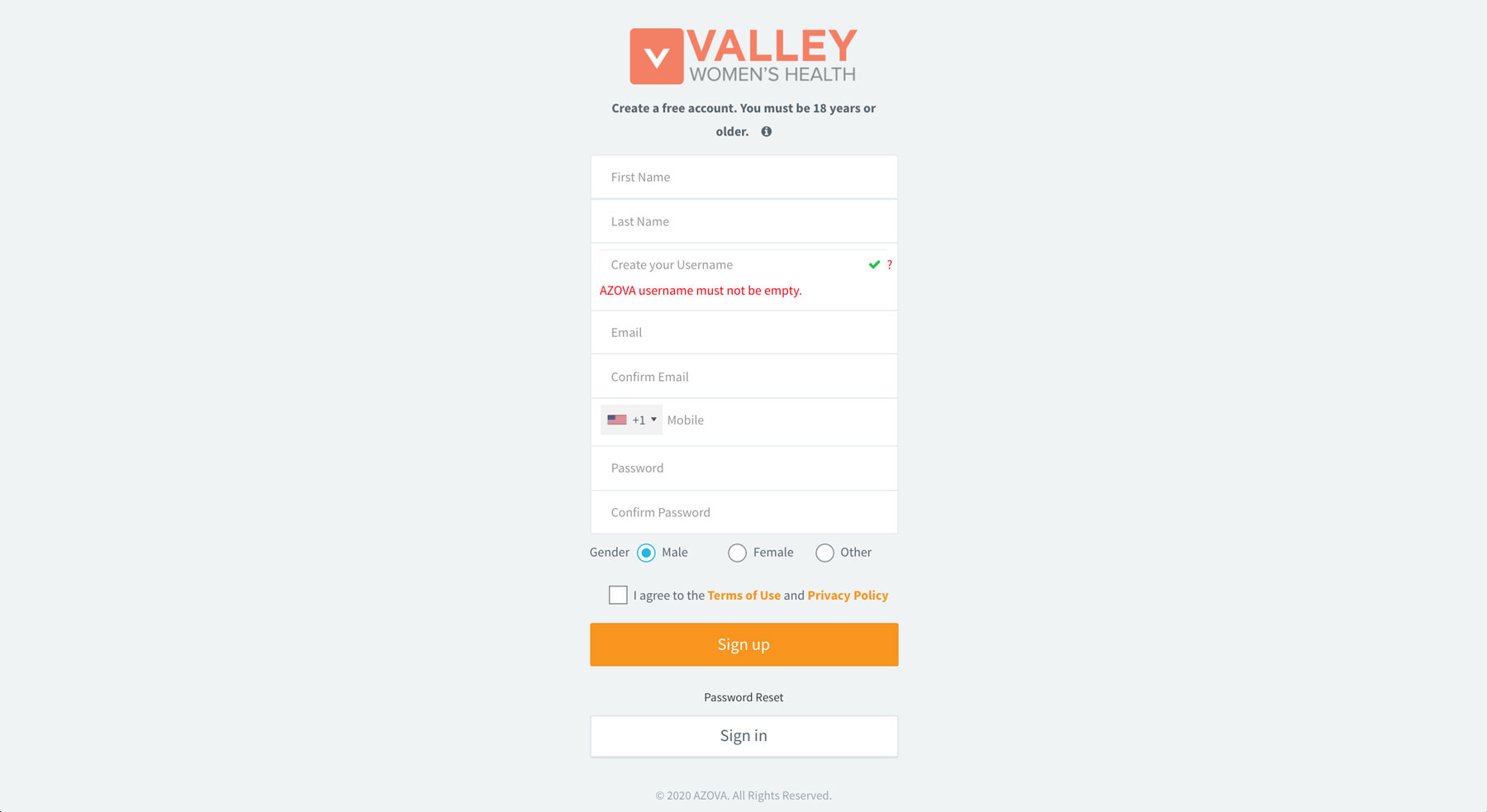 Step 3 - Enter Confirmation Code & Complete Sign Up
After you've entered your mobile number, you will be asked to send a confirmation code to your phone. Click "Send Confirmation Code". Once you receive the code, enter it in, type in your password, select your gender and select "Sign up".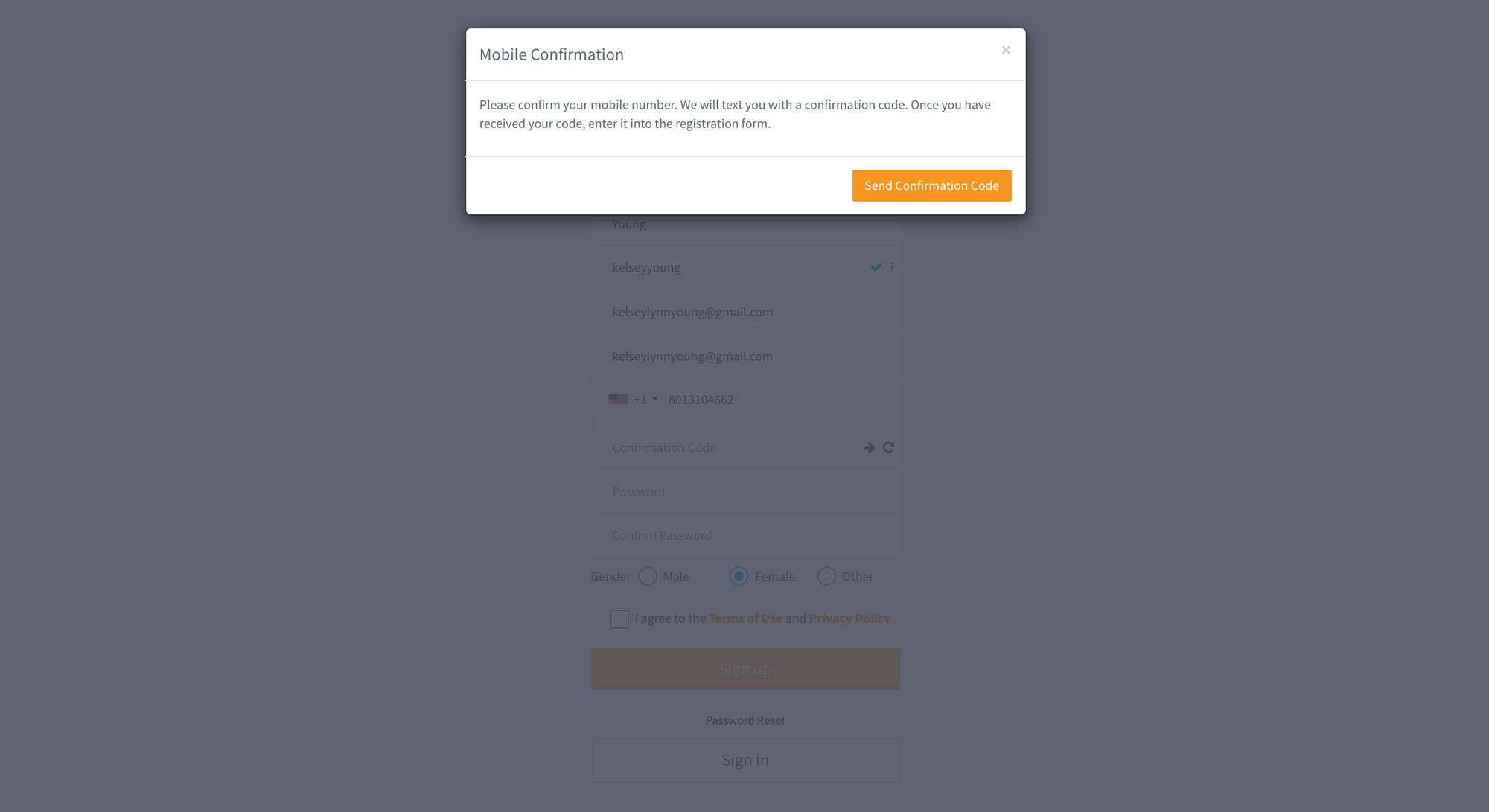 Step 5 - Make an Appointment
Congratulations! You're all signed up. Now you can visit our "Make an Appointment" page, select your group and send a message to schedule an appointment.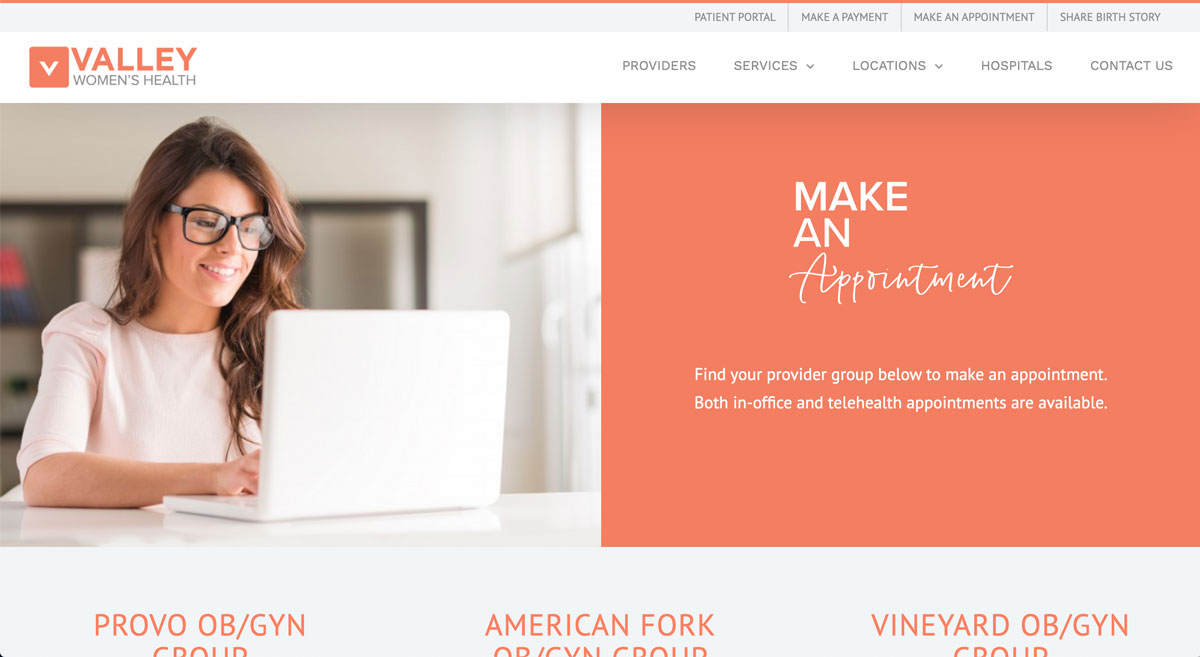 Looking to contact someone else?
No problem! Visit our Contact Us page for quick Azova links for each group including chatting with a nurse, scheduling surgery or requesting medical records.
You might also be interested in